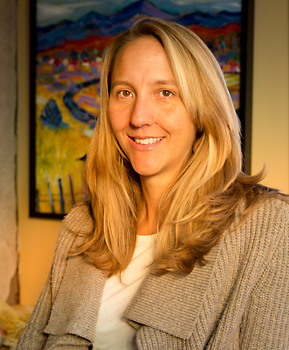 Good under pressure, trusted by many, fearless, high energy and focused. I will bring active listening skills and a sense of humor to our working relationship while pursuing your solutions tenaciously to get the job done.
Born and raised in Birmingham, UK, a large bustling city, I learned to thrive by thinking on my feet and being immune to the pressure of the noise and chaos. Out of this was born a problem-solving, rising-to-the-challenge person, all of which has lent itself to a 13-year career in project management, providing me with a diverse skillset.
Arriving in Santa Fe in 2008, life changed drastically. The City Different has a pace that slowed me down, allowing a quality of life I had never experienced before. I now realize we can all easily and cheerfully reclaim our balance to make life extraordinary, a way of life I want to share. Emma Fountain Solutions evolved from this love to assist and empower others to gain their ultimate lifestyle. Whether de-cluttering a closet, relocating a whole home, or finding resources to make a client's life easier, I can help you find your unique solution.
Listening and working closely with my clients allows me to co-create a dynamic plan with action steps that best suit your needs, pace and style. In planning and organizing multiple aspects of any project, I bring my boundless, no-nonsense, go-getter energy to ensure your needs are met seamlessly, minimizing stress and maximizing productivity.
Whether you desire a total clutter-free environment or organized chaos, we will identify what works for you and initiate to satisfy the refreshed lifestyle you deserve.
Mission
We all should have the time and space to do the things we love. Getting rid of clutter and endless lists of tasks creates mental space, allowing you to focus on what is important to you. We can free your time up so you can reclaim your life and live the life that fosters your happiness.
Area of Service
Based in Santa Fe and happy to serve clients across northern New Mexico and beyond. With flexible options you can utilize our onsite and virtual services as often or as little as needed. Rest assured you will have accomplished professionals in charge of your business and personal affairs.